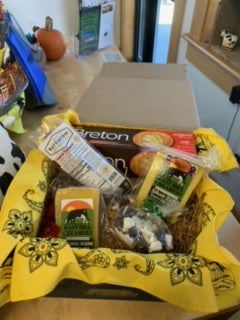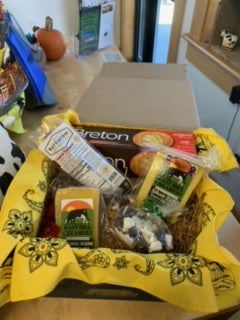 On Sale
2 Cheese Gift Box
In time for the holidays- order one of our two cheese gift boxes to share with your favorite cheese lovers!
Included:
2- 8oz package of our cheese
1- East Hill Creamery Cheese Crisps
1- Breton Cracker
1- Battistoni Summer Sausage
All gift boxes are available to be shipped in the continental US or picked up from our store. Please call 24 hours ahead for pick-up orders.